Nigerian Doctor, Oluseun Alli becomes 1st physician to implant 100 patients with watchman device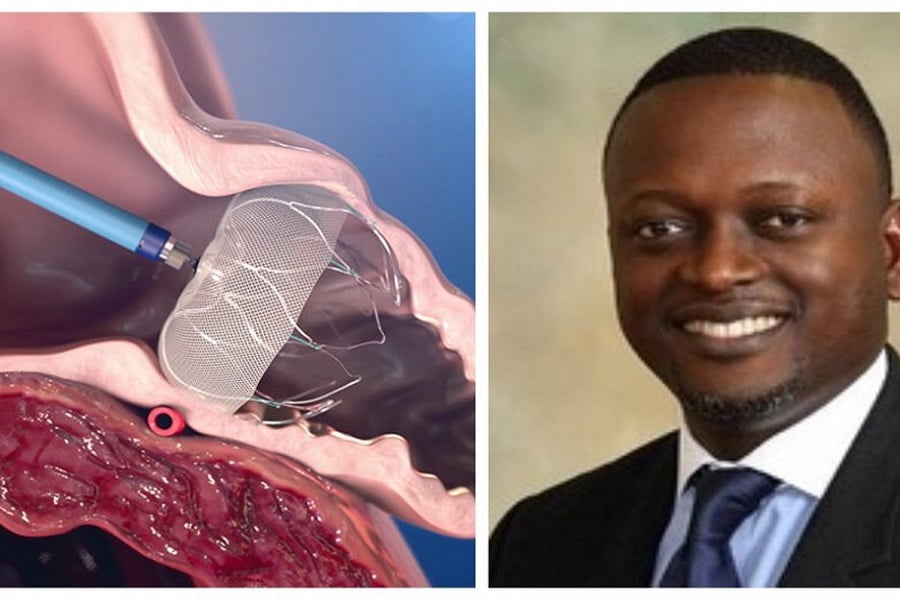 Oluseun Alli, a Nigerian doctor with Novant Helath Presbyterian Hospital, has become the first health expert to implant 100 patients with Watchman device – The device is inserted into patients to help them deal with stroke through non-vavular atrial fibrillation – Alli said he is very proud to have helped patients deal with life-threatening situations in the way he could Nigerians are making lofty achievement in the diaspora in medical sciences.
Oluseun Alli has even raised the bar higher by being the very first person to implant 100 patients with a very important device called Watchman. According to ANPA, Watchman device is said to be a permanent heart gadget that is approved and is used to combat stroke in patients through what is called non-valvular atrial fibrillation.
The device has been hailed for saving lives and has been implanted in almost 1 million people around the world in a one-time procedure.
The way the device works, it is fixed into the system just once and is not noticeable outside the body. Also, it also does not need to be replaced. The atrial fibrillation is a condition where the upper level of the heart beats at irregular rhythm which could lead to death. "The Watchman device is a novel alternative for patients with non-valvular AF at risk for a stroke, especially those with a compelling reason not to be on blood thinners," he said. The Nigerian doctor also said that he is proud to help patients overcome real life-threatening stroke encounters.